Candied Jalapeños/Habaneros and Ghost Peppers 16 oz. jar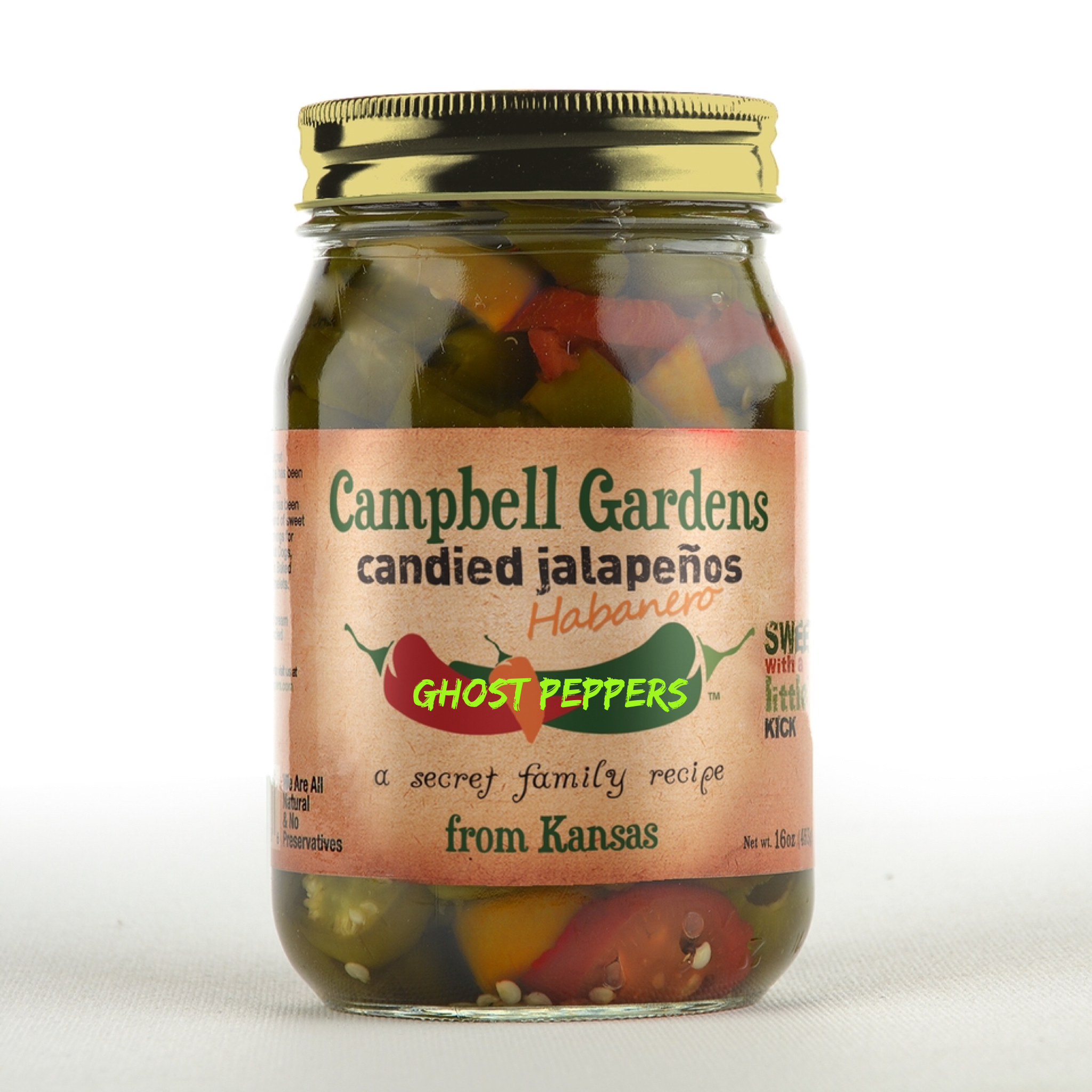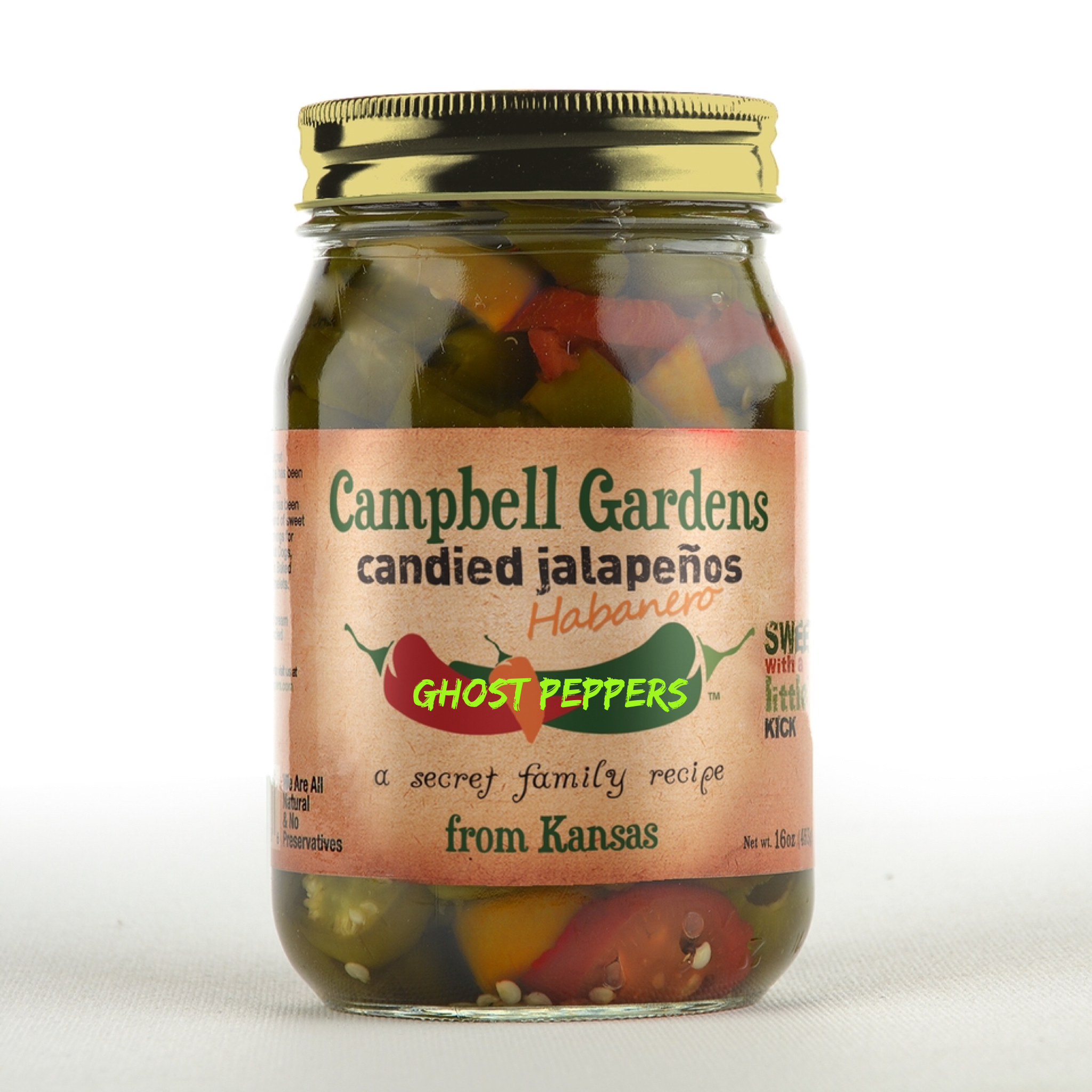 Candied Jalapeños/Habaneros and Ghost Peppers 16 oz. jar
This brings all the flavor of our jalapeños/habaneros with the added XXX kick of Ghost Peppers! Perfect for those that actually eat fire! Available in select stores as well as sold at our events and online. Check out our reviews if you have any doubt of the heat level these hotties bring to the table! In limited store locations.
The Campbell Family's Secret Candied Jalapeños Recipe has been handed down for generations. Now we've added another ingredient, the Habanero and now the Ghost Pepper! Our pepper fans all over the world can now enjoy the sweet extra fire blend of Campbell Gardens original recipe with an XXX punch to that sweet kick.
Give A Gift!
Campbell Gardens makes your gift giving easy this year! When you want to share that "sweet with a little kick" with someone special, we can help.

When you place an order, just be sure at Step 3 of the checkout, to let us know you'd like a gift card included with your order. Type out your message and we will do the rest! How easy is that!